Teaching Culture!
Events > Project Meeting at Remagen / Germany
EXTRAORDINARY MEETING DURING THE INTERNATIONAL WEEK REMAGEN,
05.05. - 06.05.2004

Timetable: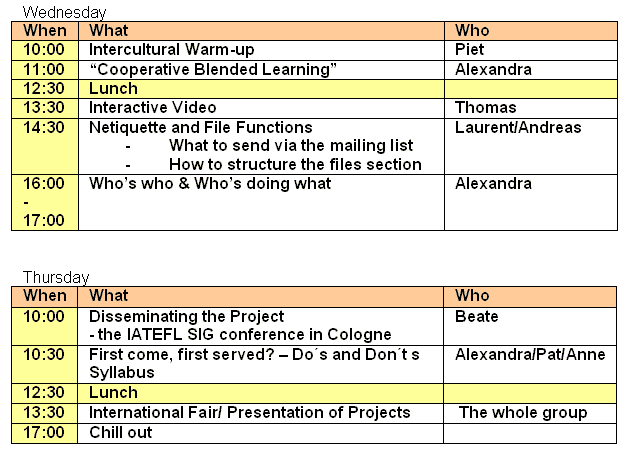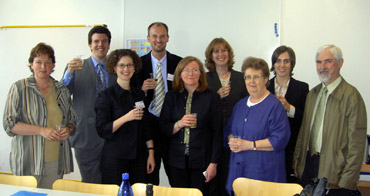 During the International Week at RheinAhrCampus, Remagen, a small group of Teaching Culture! Partners met for two days and discussed the curriculum and the beginning of the first test run, methodological aspects of the course, and first results of interactive video units for the training course.
We also developed a syllabus and worked out rules for the work within an international group as well as for netiquette in email communication. Moreover, project coordinator Alexandra Haas introduced the new contact person at our Spanish partner institution FUNIBER, Jesus Arzamendi, and welcomed two more project partner institutions: the VHS Salzburg and the University of León. Due to the workshop character of the international week, two more guests contributed to the meetings, Stefan Barzan of Beirut University and Piet Verckens, University of Antwerp.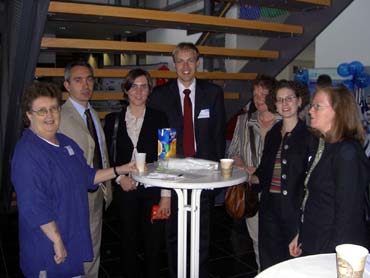 for more information klick on the pictures
-