Teaching Culture!
Events > Project Meeting in Brighton
Projekt Meeting in Brighton, 23.09.-26.09.2004

This project meeting, which took place in Brighton (23-26 September 2004), was organized by our project partner, Lili Wilson, from the University of Brighton.

Timetable of the meeting: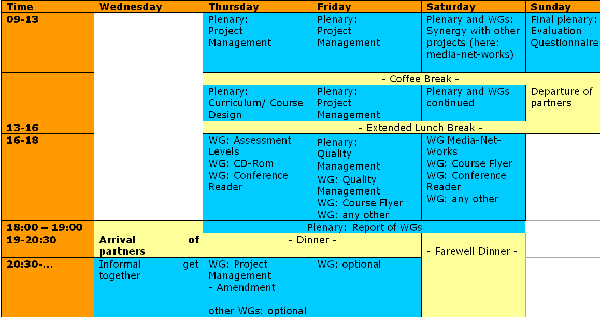 (Klick to enlarge the timetable )

In the morning, all project partners took part in plenary sessions where we discussed topics like Project Management, Quality Management, Curriculum and Course Design etc.; in the afternoon, we worked in
small work groups on Assessment Levels, the CD-Rom, the Portfolio for the course participants, the Course flyer and the Conference Reader CD-Rom "Cultures and Contexts".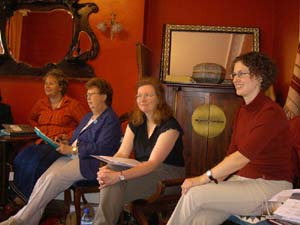 As the picture below shows, the outcomes of this project meeting were, as usual, enormous and all the partners agreed that it was a really effective and productive project meeting.


-